Probiotic Face Wash and Under Eye Gel Combo - Pack of 2
Regular price

M.R.P :

Rs. 890.00

M.R.P :

Regular price

Rs. 890.00

Sale price

Price : Rs. 890.00
---
---
Estimated delivery : By -
Description

Trycone Probiotic Face Wash – is formulated with Natural Probiotic Actives, Hyaluronic Acid, Lactic Acid and Natural Extracts like Witch Hazel, Calendula Extract and Lavender Oil which helps to control acne, rejuvenate skin cell, hydrates and makes skin glow.  Hyaluronic Acid is an excellent moisturizer, makes skin plumpy, reduce the appearance of fine lines and wrinkles. Lactic Acid helps skin moisturized and reduces signs of ageing. Natural Extracts like Witch Hazel, Calendula and Lavender Oil has Anti Bacterial and Anti Inflammatory properties that helps to reduce acne and work on post acne scars. Natural Probiotic Actives helps to reinforce skin barriers which keeps skin hydrated for a long time. Thus gives you a hydrated, glowing and healthy skin.

Trycone L- Glutathione Under Eye Gel Cream – This is specially formulated with L- Glutathione, Vitamin C, Kojic Acid, Hyaluronic Acid, Vitamin E and many Natural Extracts like Avocado, Green Tea, Cucumber, Aloe Vera and Carrot Seed Oil. All these ingredients are rich in anti oxidants that help in regenerating damaged skin cells and keeps skin hydrated. Together they help shrink swelling, tighten the skin and reduce dark circles. It also reduces the puffiness and bags, making the skin under the eyes look brighter and smoother and also improve the natural firmness of skin. It keeps the skin hydrated; increasing its elasticity and works well as Anti Ageing and gives you wrinkle free skin under eye.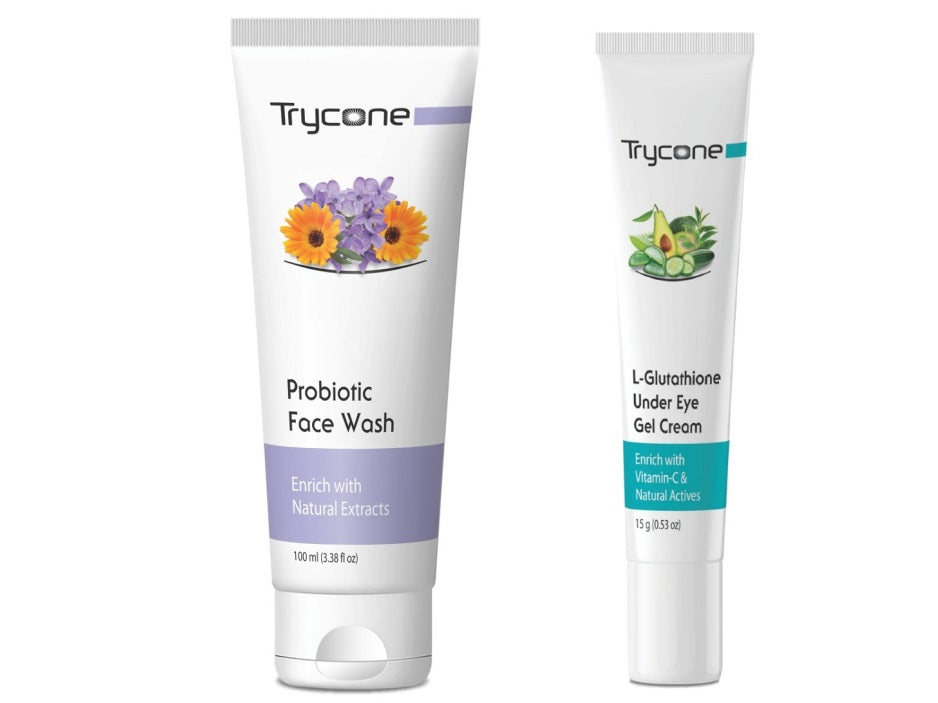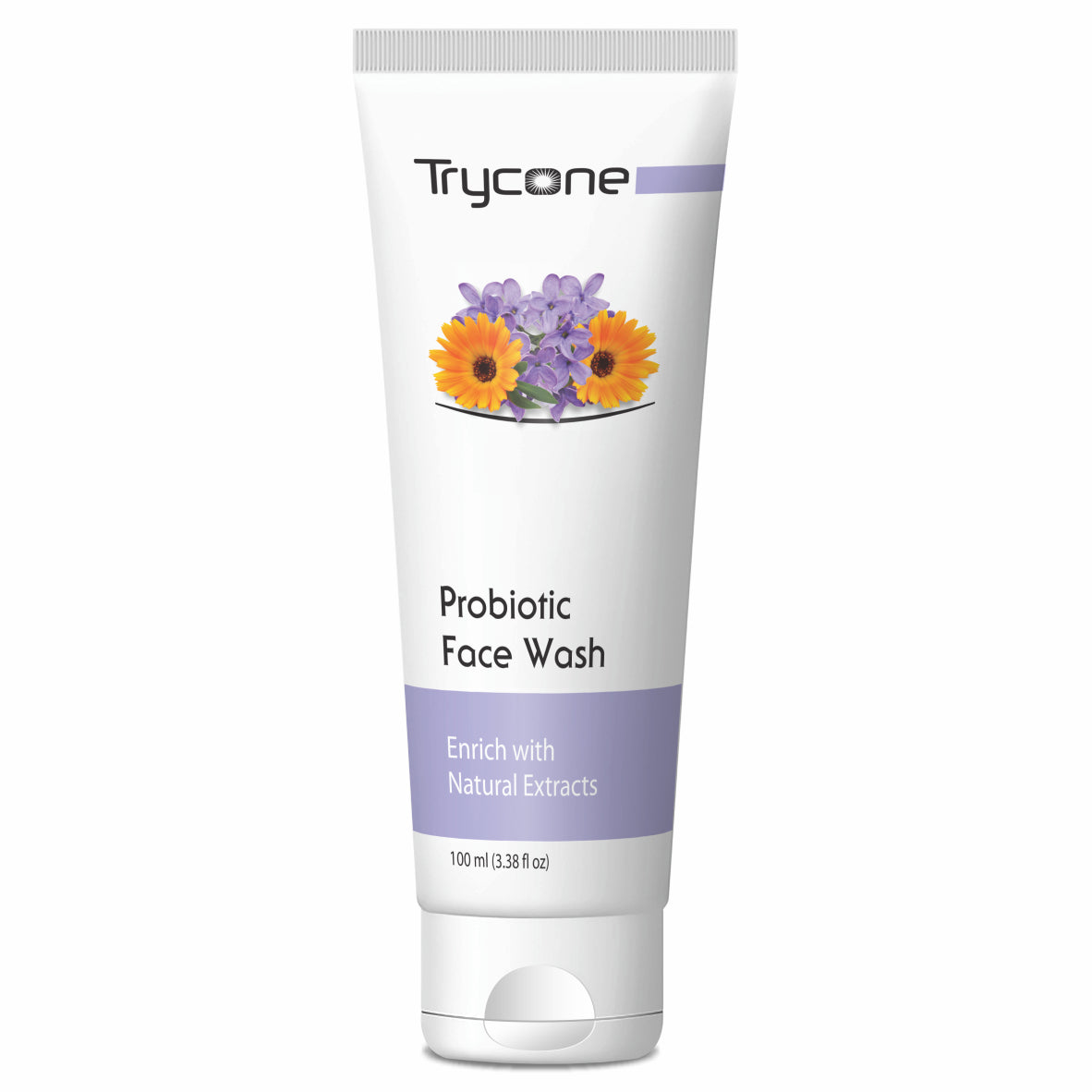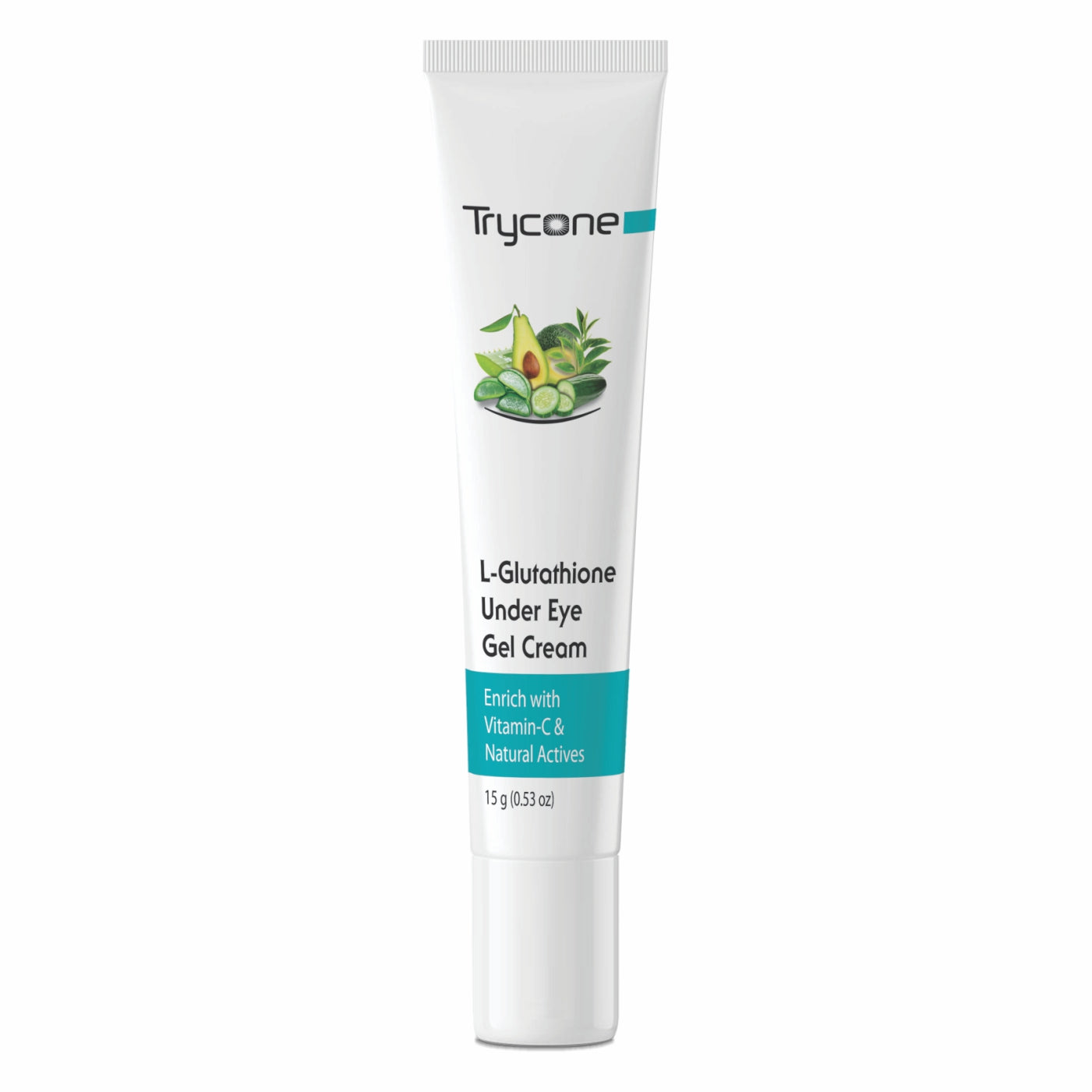 FAQs
Are all the ingredients completely natural?

Our products are formulated with both Scientific and Natural ingredients. And does not contain any harmful chemicals.
Shipping and Return policy

All the orders will be processed within 2 days and will reach the customer in 5-7 days time. Return policy is mentioned in the website.

Do they have any side effects?

All the products are tried and tested and does not have any side effects. Still we recommend patch test before using any products.
How many days until I can see results?

Results may vary from person to person as everybody has unique skin and hair type. Still to see result of any product you need to use it regularly for at least 15-20 days.
Product Benefits