Immunity Booster - 60 effervescent tablets
Regular price

M.R.P :

Rs. 599.00

M.R.P :

Regular price

Rs. 885.00

Sale price

Price : Rs. 599.00
---
✔ Prevents Cold
✔ Protects Body From Viruses
✔ Boosts Immunity
✔ Enhance Brain Functioning
✔ Makes Skin Glow

---
Estimated delivery : By -
Description

Trycone Immunity Booster – It is formulated with Natural Vitamin C, Zinc and other Natural Actives which helps you to maintain your immunity balance in today's busy routine where everyone is not able to maintain a balanced nutritional life. This one tablet is sufficient to fulfill your daily Vitamin C and Zinc requirement. That makes you feel fresh, healthy and energetic. It also helps in enhancing Brain functioning, maintaining healthy bones, nails and skin.

QUALITY PRODUCT - Made from combination of Vitamin C, Zinc and other Natural Actives that are Premium quality ingredients without SLS, Paraben & Mineral Oil that'll give you the best quality products with No Artificial color and Added Sugar and 100% vegan.

VITAMIN C – Vitamin C supplements acts as a powerful Antioxidant that helps strengthen body defense system that keeps you protected from infections and diseases like common cold, influenza. It also gives you glowing skin as it improves collagen production.

ZINC – Zinc is a mineral that helps our immune system functions well so that our body can fight risk of all types of infections and diseases.

POWER OF EFFERVESCENCE – Effervescence tablets act faster, easy supplement of nutrition values, it's gentle on stomach and comes with Stabilizing technology.

USAGE – Easy to use (Recommended - 1 Tablet per day), No side effects, Unisex (Made in India)
Key Ingredients

Vitamin C (Amla Extract) – Amla is great source of Vitamin C. Which is an incredible antioxidant, anti-inflammatory nutrient which is known to improve skin tone and texture, hydrate the skin, and reduce signs of aging. Adding Vitamin C to your skin care routine can not only brighten your complexion but also protect against skin damage caused by sun exposure and harmful free radicals. It also boost your blood antioxidant levels and immune system which helps to fight many diseases and infections.

Zinc – Zinc has antibacterial properties and actively decreases inflammation. It controls acne, skin blemishes and reduces the secretion of sebum by oily skin, and helps in retaining the skin humidity.
How to Use

Drop one tablet in 250ml of water. Wait till the tablet dissolves completely. Drink and improve your beauty with health.
Additional Information

Manufactured By -Leo Nutriscience, Dehgam, Dist. Gandhinagar
Marketed By -Trycone India Limited, Bodakdev, Ahmedabad
Best Before -18 Months
Net Quanity -Pack of 2*20=40 Tablets
Country of Origin - India

Disclaimer

Store in a cool & dry place. Keep out of reach of children. Replace the cap tightly after every use. This product is not intended to diagnose, treat, cure, or prevent any disease(s). NOT FOR MEDICINAL USE.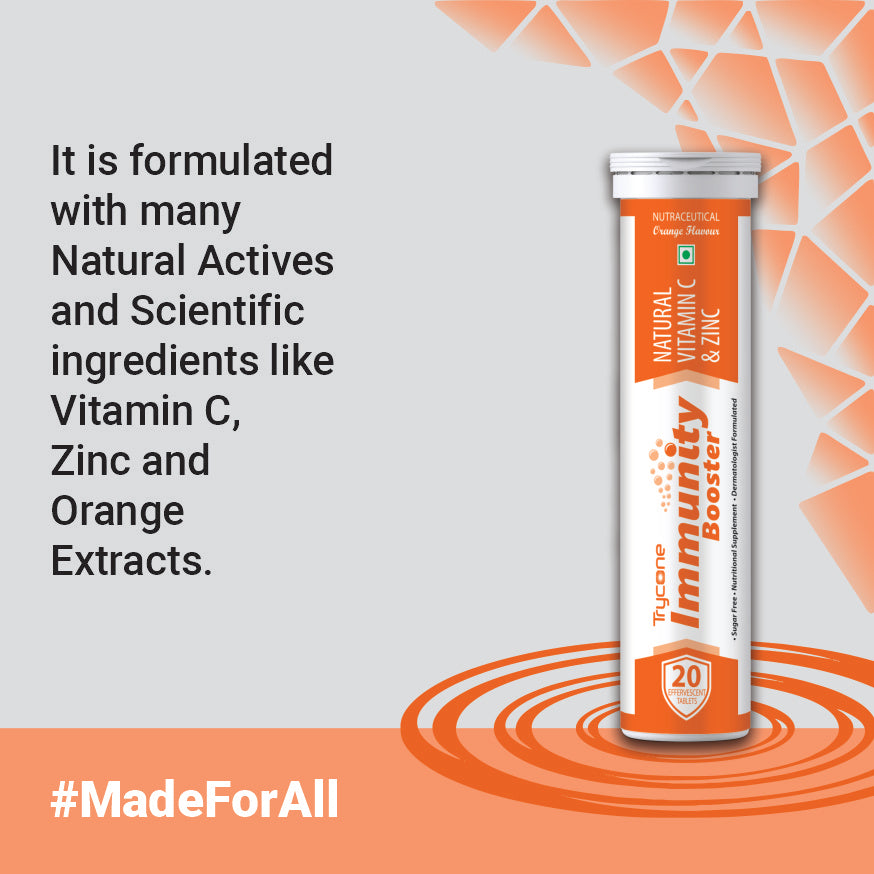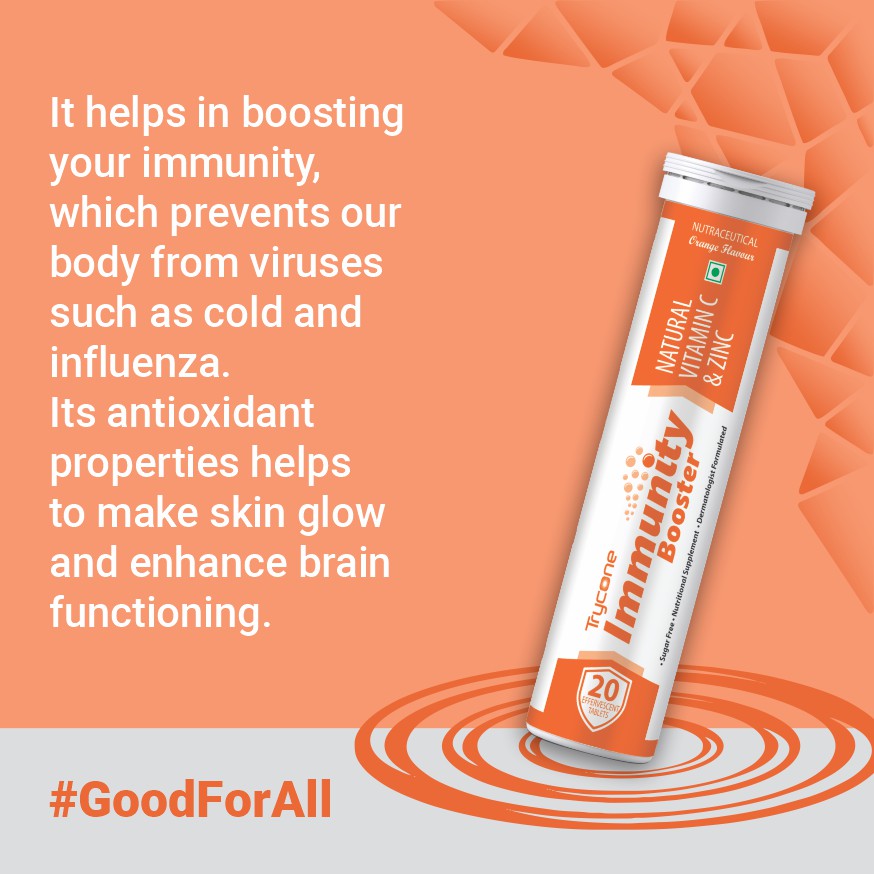 FAQs
Are all the ingredients completely natural?

Our products are formulated with both Scientific and Natural ingredients. And does not contain any harmful chemicals.
Shipping and Return policy

All the orders will be processed within 2 days and will reach the customer in 5-7 days time. Return policy is mentioned in the website.

Do they have any side effects?

All the products are tried and tested and does not have any side effects. Still we recommend patch test before using any products.
How many days until I can see results?

Results may vary from person to person as everybody has unique skin and hair type. Still to see result of any product you need to use it regularly for at least 15-20 days.
Product Benefits

It helps in boosting your immunity, which prevents our body from viruses such as cold and influenza. Its antioxidant properties helps to make skin glow and enhance brain functioning.