Onion Hair Oil - 200 Ml
Regular price

M.R.P :

Rs. 595.00

M.R.P :

Regular price

Rs. 595.00

Sale price

Price : Rs. 595.00
---
✔ Reduce Hair fall
✔ Boosts Hair Growth
✔ Increases Hair Volume
✔ Prevents Premature Graying
✔ Fight Dandruff

---
Estimated delivery : By -
Description

Trycone Onion Hair Oil – is formulated with Red Onion, Vitamin E and many other Natural Actives which minimize breakage and helps in hair growth. Its anti-bacterial, anti-inflammatory, and antiseptic properties nourish hair follicles and restores nutrients. It also fights dandruff, promotes hair growth, increases strength and volume, reduces grey hair and protects against lice. And give your hair a healthy shine, which can become permanent when used regularly.

 

QUALITY PRODUCT - Made from combination of Red Onion, Vitamin E and other Natural Actives that are Premium quality ingredients without SLS, Paraben & Mineral Oil that'll give you the best quality products.

ANTI HAIRFALL & HAIR GROWTH – Onions are rich in sulphur that helps to reduce hairfall , increase the hair growth ,gives strength and volume and makes your hair shiny.

ANTI DANDRUFF & NOURISHMENT – It has Anti-bacterial, Anti-inflammatory, and Antiseptic properties which nourishes hair follicles, restores nutrients and also fights dandruff.

GRAYING OF HAIR - They are naturally potent antioxidants, which is why they help reverse the effects of premature graying.

USAGE - Easy to use, for all hair types, No Side effects, Unisex | (Made in India)
Key Ingredients

Red Onion – Onions are high in sulfur, a nutritional element our bodies need. When added to the hair and scalp, it provides support strong and thick hair, thus preventing hair loss and promoting hair growth.

Bhringraj – Bhringraj oil is rich in vitamins and minerals that helps in promoting hair growth, strengthen hair, controlling hairfall, prevent graying and dandruff.

Hibiscus – Hibiscus helps to keep hair healthy and conditioned, thickens and volumizes hair, treats dandruff, prevents split ends, and decreases hair loss.

Vitamin E – Vitamin E is best known for its antioxidant properties that are effective at reducing UV damage in skin. It helps nourish and protect your skin from damage caused by free radicals. Also it helps to prevents hair loss, improve hair growth; add shine to dull and frizzy hair.

Rose – Rose extract works as an antiseptic and astringent which helps to cleanse skin and prevent blemishes. It also minimizes redness and soothes irritation. It's also good for nourishing scalp and preventing scalp infections.
How to Use

Take a little amount of oil in your palm, spread well on your scalp. Massage gently for 5-10 minutes with your fingertips. Leave overnight or few hours. Wash off with sls free shampoo. Use twice a week for good result.
Additional Information

Manufactured By - BO International, Delhi
Marketed By - Trycone India Limited, Bodakdev, Ahmedabad
Best Before - 24 Months
Net Weight - 200 ml
Country of Origin - India


Disclaimer

Store in a cool & dry place. Keep out of reach of children. Avoid contact with eyes. In case of contact flush with water immediately. Patch test recommended. For external use only.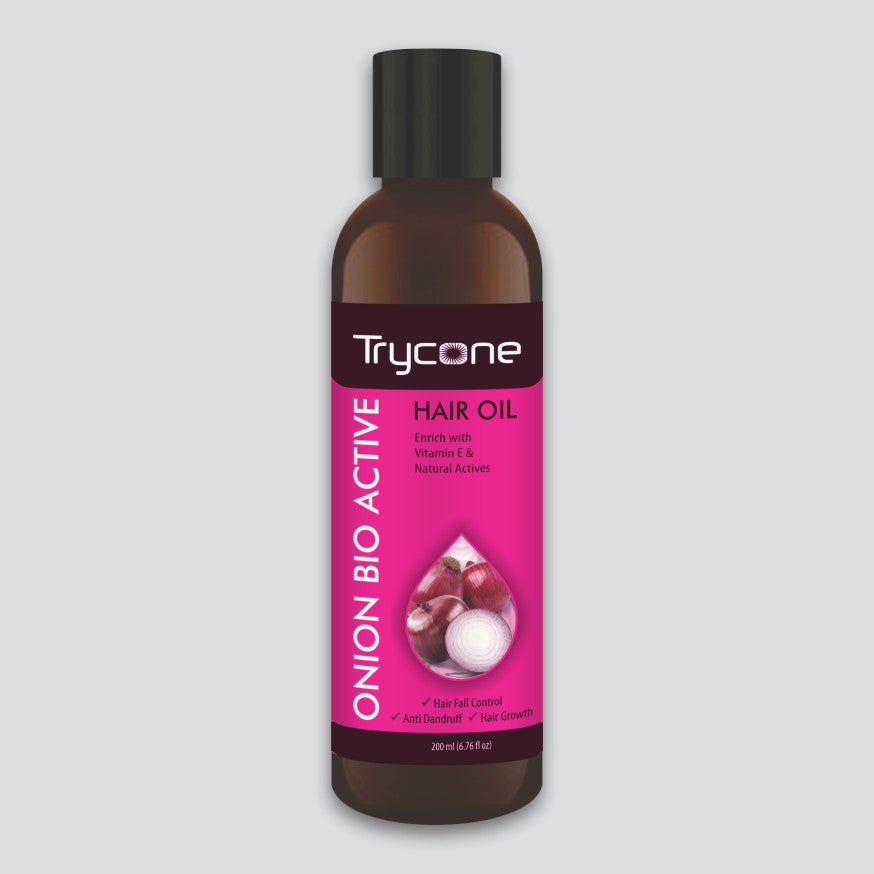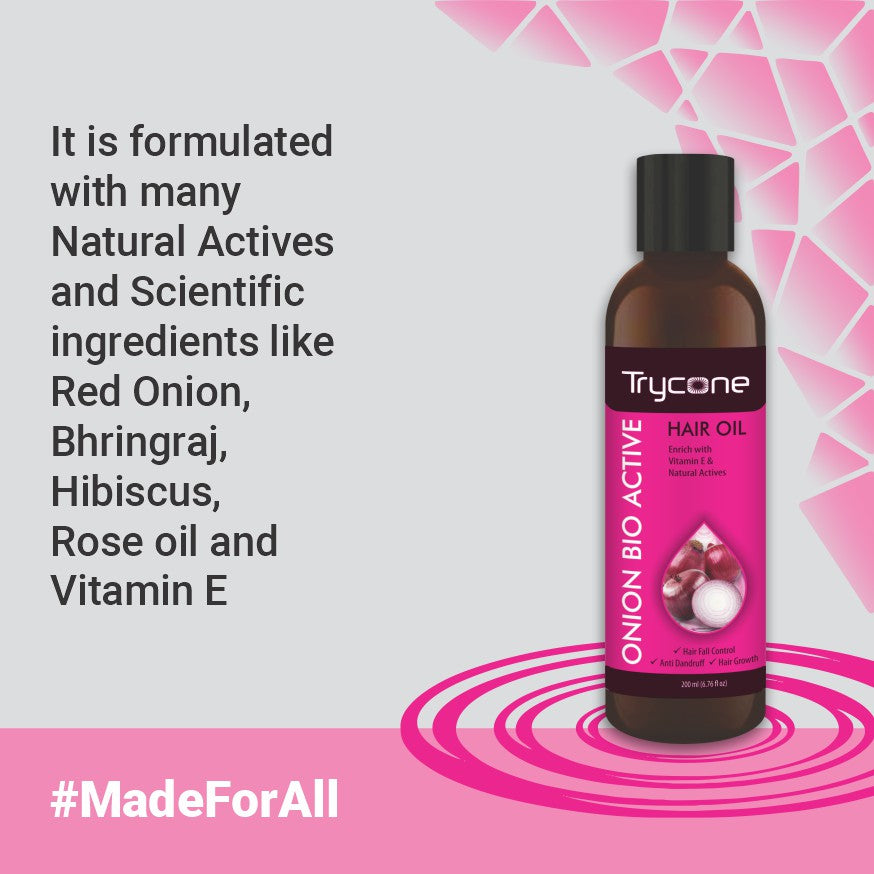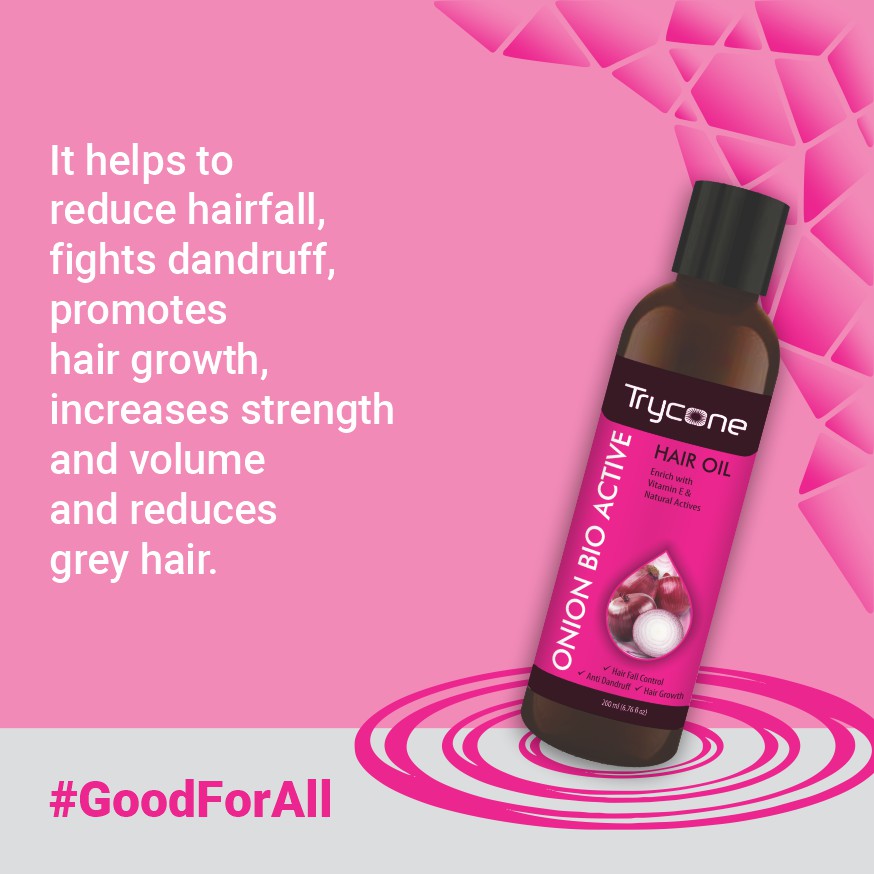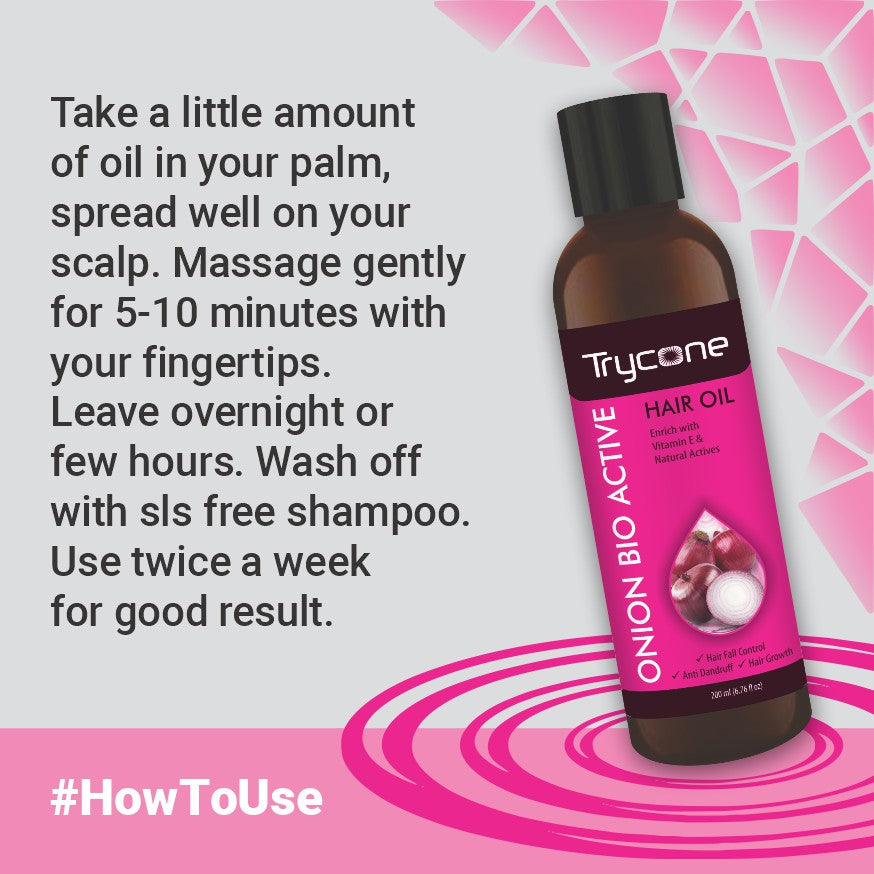 FAQs
Are all the ingredients completely natural?

Our products are formulated with both Scientific and Natural ingredients. And does not contain any harmful chemicals.
Shipping and Return policy

All the orders will be processed within 2 days and will reach the customer in 5-7 days time. Return policy is mentioned in the website.

Do they have any side effects?

All the products are tried and tested and does not have any side effects. Still we recommend patch test before using any products.
How many days until I can see results?

Results may vary from person to person as everybody has unique skin and hair type. Still to see result of any product you need to use it regularly for at least 15-20 days.
Product Benefits

It helps to reduce hairfall, fights dandruff, promotes hair growth, increases strength and volume and reduces grey hair.